a project by kukuk
Project Description
Provide image based transactional updates for MicroOS.
Updated about 1 month ago. 14 hacker ♥️. 6 followers.
a project by bpetkov
This is the tool I've been working on since HW11 and it needs more work. Actually, there's always something which could be done on it. It is basically an x86 instruction decoder with special emphasis on the kernel and decoding interesting pieces of it in order to help in the development of low-level patching techniques, among others. git repo: https://gitlab.suse.de/bp/x86d
Updated 7 months ago. 17 hacker ♥️. 2 followers.
a project by pgeorgiadis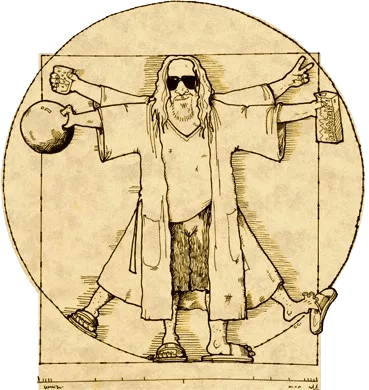 The most relaxed testing framework of Kubernetes in the world
Updated about 2 years ago. 4 hacker ♥️. 2 followers.
a project by smithfarm
Dochazka is a long-term project to replace the obsolete Attendance & Time Tracking system used by the Prague office since 2007. Dochazka is a complex system consisting of three major components: - RESTful backend App::Dochazka::REST (with lots of help from Web::MREST)
Updated 7 months ago. 15 hacker ♥️.
an invention by zbenjamin
Update: Ruqola ('zypper in ruqola') is now in Tumbleweed and Leap 15.2! For Hack Week 19 (Feb 2020) main goal is to test, polish packaging, potentially do fixes and select a snapshot to submit to openSUSE Tumbleweed. Upstream made one release but it was not optimal, development pace has sped up a lot lately and the client has become more stable and usable.
Updated 7 months ago. 8 hacker ♥️. 2 followers.
a project by hennevogel
www.opensuse.org is the single most accessed page in the SUSE/openSUSE universe. With 1.5 million visits per month it generates 2.5 million page views and has around 500 people on the page at any given time. Yet it's one of the oldest, crufty pages we have! It doesn't concentrate on what it should do: Tell people about the distro so they download it. It's design is 5 years old, it's not mobile, it's not accessible. There is absolutely no interactive, engaging content at all and the technology used goes as far as a shell script/cron to update dynamic content.
Updated 7 months ago. 30 hacker ♥️.
a project by rsimai
We've developed a bit of a habit within the Cloud Solutions leadership team to talk about new culinary endeavors after the weekend, telling the others about what fine dishes were created and sharing photos. We discovered that if we combine them to a menu we'll probably have the best international Dinner in the world but since we're all far away from each other we need to share the recipes to make it work. We're likely not the only ones doing that, so why not start a SUSE cookbook in a open source developer fashion, in a git repository and jointly feed - pardon - fill it with recipes for food the SUSE family likes.
Updated 7 months ago. 10 hacker ♥️. 6 followers.
a project by SLindoMansilla
openSUSE code
What is?
Updated 7 months ago. 3 hacker ♥️. 3 followers.
a project by PSuarezHernandez
Project Description
The idea of this project is to produce some short videos/screencasts, maximum 5 minutes, where you show some cool feature from some of our projects/products.
Updated 7 months ago. 8 hacker ♥️. 5 followers.
a project by jctmichel
Project Description
Since it has been near impossible to collaborate with other musicians at SUSE during the pandemic, I was considering an alternative music project for this Hackweek with any musicians at SUSE who might be willing to join.
Updated 7 months ago. 8 hacker ♥️. 9 followers.