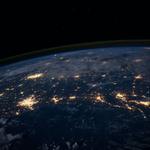 ---
a project by cxiong
Based on the little-used HTML5 outline spec, investigate&implement an in-browser tool (currently a chrome extension or browser user script) to easily, interactively scrap a documentation web page into an 'index-content' map for (offline) searching. Motivated by the fact that most scrappers today are command line tools, too tech-savvy.
Updated over 2 years ago. No love.
a project by dleidi
Taskotop is a tool to check what taskomatic is currently doing on a SUSE Manager server: it's a command line python tool. The core of the tool is to get some info about jobs that taskomatic is running with a fixed time cycle running some queries and showing results to the shell.
Updated almost 3 years ago. 7 hacker ♥️.
an invention by hennevogel
Mission: Our company org chart consists mostly of teams + their project managers. teams.suse.com is an application that gives an overview about the various SUSE team resources like org-chart, office locations, mission descriptions, links to team pages/blogs etc. It should combine the various data sources that are already there (eguide, floor, externaltools etc.) and provide a way to enrich this data.
Updated almost 2 years ago. 13 hacker ♥️.
a project by LenzGr
Overview
Updated almost 3 years ago. 1 hackers ♥️.
a project by dmacvicar
After an internal call for help to take over software.opensuse.org deployment, I spend some time studying the code in order to find out what would it mean to take it over. The main reason was a PR from the community that has not been merged, and deployment depending on internal SUSE employees.
Updated almost 3 years ago. 6 hacker ♥️.
a project by guohouzuo
Laitos is an open source project written in go, it emphasizes simplicity of maintenance and delivers a complete suite of web, DNS, and mail servers to host a personal web server. Beyond the suite of servers, laitos software hooks into numerous API platforms, that altogether enable user access to Internet features (such as Facebook, Twitter, emails) via alternative communication infrastructures such as telephone (PSTN), SMS, and satellite terminals. For added fun, laitos software enables nostalgic computer systems (such as Windows 98 and DOS) to access modern web by rendering web sites on laitos server, and provides web page interactions via text commands and screenshots.
Updated almost 3 years ago. 3 hacker ♥️.
an idea by dleidi
The problem I typically find very hard to figure out in the whole SUSE company who is the go-to guy for a certain skill/knowledge/experience. I'd like to have some place where one, who does not know people around him, can just browse and search for people by some tag or label. Sometimes you have a problem in a specific area but you don't know who to ask to, or even if you do, you don't know there were many other people with the same knowledge/experience you could have ask before.
Updated over 2 years ago. 5 hacker ♥️. 1 follower. Has no hacker: grab it!
a project by dleidi
There are customer use cases where sharing information via internet or uploading data somewhere is not acceptable for security reasons: this avoid the usage of some tool like the most famous Google Analytics, and prevent developers from understanding how the web application is used by the customers. I don't want to reinvent the wheel and re-implement a copy of Google Analytics, but getting inspired from it, the goal is to reuse information that we already have to extrapolate an analysis of the WebApp customer usage. I started this project with the aim of learning a programming language where I am not so comfortable yet (python). The purpose of this Hack Week project is to bring this basic tool at a minimal stable and usable state with the purpose of analyze the usage of a WebApp in scenarios where the WebApp is used in an internal network only (offline, disconnected from the internet).
Updated almost 3 years ago. 2 hacker ♥️.
a project by hennevogel
Discover Free Software projects that expose you to real-world tech problems so you can gain experience for the job market.
Problem
Updated over 2 years ago. 3 hacker ♥️. 1 follower.
a project by thutterer
Inspired by a conference talk I've attended a while ago (and my own struggles when trying to create something pretty basic just recently) I want to learn more about SVGs in general and their powers for modern web development in particular. Over the week, I want to
Updated over 2 years ago. No love. 1 follower.