a project by maverick74
The idea is about an easy way to allow users to make upgrades (e.g.: changing from one major version like 15.0 to version 15.1) using a GUI and as easy as they can in Ubuntu. Something like a notification with a button to perform the upgrade with just one-click, instead of having to deal with the terminal, that frights some new users and gives them the sensation of an outdated system.
Updated 4 days ago. 40 hacker ♥️. 6 followers.
a project by RBrownSUSE
Updated 20 days ago. 25 hacker ♥️. 18 followers.
a project by jeff_mahoney
New Development In previous hack weeks, the first few days ended up being wasted on just getting it working. I'm pleased to share that the code quality has improved dramatically since the last hack week and there are now extensive test cases for both unit testing and testing against real vmcores, and we'll use both mypy and pylint (if installed) to perform static analysis. Packages for those are available in openSUSE or as part of the crash-python OBS repo for SLE15. It has been tested with kernels from 3.0 to 5.1.
Updated 7 months ago. 21 hacker ♥️. 4 followers.
a project by IGonzalezSosa
We already tried to improve the Jangouts data model in the past and, although we made quite some progress, we did not finish it. I've been playing a bit with React and Redux lately, and I would like now to try a different approach replacing Angular with that combo. Using Vue.js might be another option too. Of course, we are not going to rewrite Jangouts in just one week, but let's see how far we can go. By the way, the redesign branch contains some interesting stuff from one of the GSoC that we should consider.
Updated about 1 year ago. 11 hacker ♥️. 8 followers.
a project by snwint
Make a final attempt to implement a graphical user interface for grub2 (gfxboot2).
It's quite some work, unfortunately. Here's what's done so far:
Updated 11 months ago. 15 hacker ♥️. 1 follower.
a project by jnwang
Description
It can boot up from udisk/floppy.
Updated almost 2 years ago. 8 hacker ♥️. 3 followers.
a project by bpetkov
This is the tool I've been working on since HW11 and it needs more work. Actually, there's always something which could be done on it. It is basically an x86 instruction decoder with special emphasis on the kernel and decoding interesting pieces of it in order to help in the development of low-level patching techniques, among others. git repo: https://gitlab.suse.de/bp/x86d
Updated 10 months ago. 17 hacker ♥️. 2 followers.
an invention by zbenjamin
Update: Ruqola ('zypper in ruqola') is now in Tumbleweed and Leap 15.2! For Hack Week 19 (Feb 2020) main goal is to test, polish packaging, potentially do fixes and select a snapshot to submit to openSUSE Tumbleweed. Upstream made one release but it was not optimal, development pace has sped up a lot lately and the client has become more stable and usable.
Updated 10 months ago. 8 hacker ♥️. 2 followers.
a project by pgeorgiadis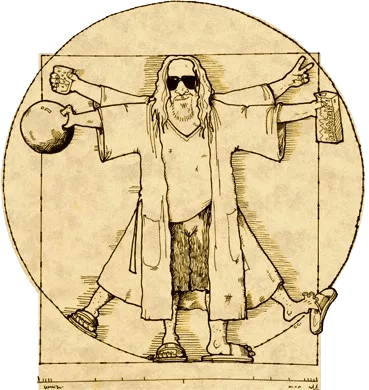 The most relaxed testing framework of Kubernetes in the world
Updated over 2 years ago. 4 hacker ♥️. 2 followers.
an invention by rsimai
The Parrot seems to have many fans meanwhile, in particular since we're running Rocket.chat at SUSE. Some may find these emoticons distracting, some find it just cool and I would certainly love to see something like the Partyparrot but as a "SUSE parrot", probably someone manages to make the SUSE Geeko move in a similar fashion, as party_geeko. Finally I'd love to see this uploaded to the cultofthepartyparrot.com under "Party Guests". Because clearly the Geeko insists! :-) Bonus: do the same with TUX for total ssǝuızɐɹɔ
Updated over 2 years ago. 6 hacker ♥️. 2 followers.