Make tags markdownable on geekos.io
an invention by
digitaltomm
Project Description
We already use tags on https://geekos.io for marking people's languages (lang: tags), projects, programming languages, interests etc. To bring more details and enable more use cases for the tag pages, we want to attach a markdown description to them that everybody can change.
Goal for this Hackweek
Everybody should be able to edit the tag pages on https://geekos.io with markdown.
Resources
Issue: https://gitlab.suse.de/suse/geekos-backend-deploy/-/issues/133
See it in action: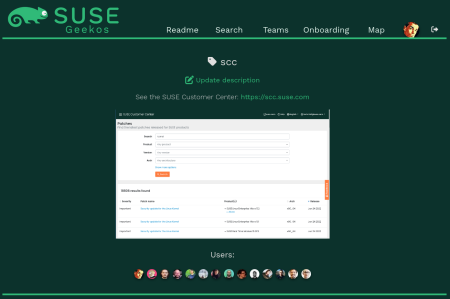 This project is part of:
Hack Week 21
Similar Projects
Project Description
Improve error handlin...
---
[comment]: # (Please use the project descriptio...
---