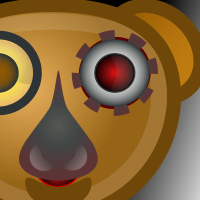 Avahi Integration and Network Connection
a project by
vojha
Avahi Integration and Network Connection
Project Description
This project aims to integrate Avahi service on a Linux server to manage and control network connections between mobile devices and televisions. The goal is to establish a 1-to-1 connection between specific mobile devices on the 192.168.10.x network and TVs on the 192.168.20.x network, acting as a controlled intermediary.
Why Start This Project?
The project is initiated to address the challenges of uncontrolled network connections facilitated by Avahi. By creating a custom C/C++ program, we aim to restrict and secure connections between mobile and TV networks, allowing specific devices to connect only to designated TVs.
Goal for this Hackweek
The primary objective for this Hackweek is to develop and implement the C/C++ program that will interface with Avahi, handling mDNS queries and unicast responses. We intend to demonstrate the controlled forwarding of packets between networks, achieving the goal of establishing a secure 1-to-1 connection.
To be more specific: For this hackweed we want to achieve
successfully install avahi on the system
check /usr/include > cd avahi- avahi-client/ avahi-common/ avahi-compat-libdns_sd/ avahi-core/ avahi-libevent/
use sudo zypper install avahi-compat-libdns_sd-devel
run using gcc -o avahiexample avahiexample.c -lavahi-client -lavahi-common ./avahi_example
output finally > avahi-browse -a
Resources
Other Resources
Keywords
Avahi
Network Connection
mDNS
Linux
C/C++ Programming
Hackweek
Network Security
Integration
This project is part of:
Hack Week 23