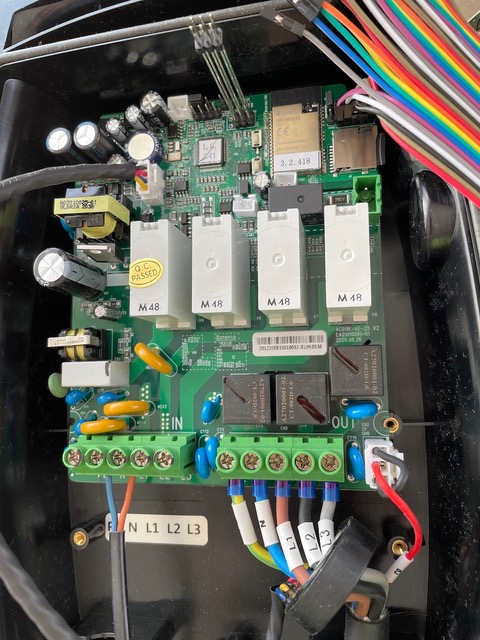 Open Source Firmware for EV chargers using the ESP32 Chip (Autoaid / EN-Plus / EVSEDO)
an invention by
bschmidt
Project Description
This Project is about having an Open Source Firmware for proprietary EV Chargers / Wallboxes based on the ESP32 chip.
There is a very good Open Source firmware for the TinkerForge WARP Charger by TinkerForge. The WARP Charger uses the Espressif ESP32.
This Project is to port this Firmware to other Hardware also using an ESP32.
The Project is already in a pretty good state.
There is a working version, but it is based on an older (1.x) version of the original software.
To be able to follow the progress of the upstream project more closely, the port needs to get updated and merged with the original. So, the goal is just that.
There could be stretch goals if I find collaborators ;-).
Goal for this Hackweek
Have the firmware version 2 line working on the EN+ 11kW Smart Home Series Wallbox (AC011K-AE-25).
Have the same version on the Sonoff Dual R3 to master load management
github project fork (work is done in a special branch: warp on other hardware)
wiki (one page with some photos and description in german)
Resources
Everyone is welcome to work with me here, especially if you know something about C / C++ / TypeScript.
Looking for hackers with the skills:
This project is part of:
Hack Week 21