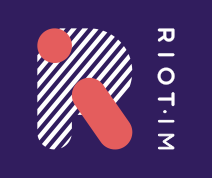 Play with Matrix.org as replacement for IRC
a project by
dmacvicar
Updated over 1 year ago. 10 hacker ♥️.
Matrix.org is a project to create a protocol and server implementation to replace IRC.
Unlike closed tools like Slack, or even open Slack clones like Rocket.chat, Matrix is not focused on a web-client only, but on the protocol to cover all types of clients (text, desktop, web), it is federated (no single server), and it covers good IRC integration (the public matrix server is even on Freenode), and it adds features that Slack clones have like persistent history, pictures, etc.
The rise of riot.im changes the picture as it adds a client for mobile/web with the quality level of Slack, using the Matrix protocol and implementing end-to-end crypto based on the Signal crypto/protocol.
The idea of this project would be to understand all the pieces, try a few clients, figure out how hard is to run a server, and how feasible would be for SUSE to use it instead of IRC.
This project is part of:
Hack Week 16
Similar Projects
This project is one of its kind!