---
a project by dmacvicar
the MOD Duo is a guitar/instrument pedalboard made by the company Mod Devices, which has the following features: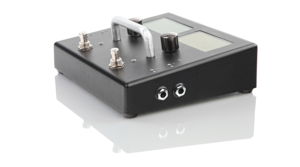 Updated almost 3 years ago. 3 hacker ♥️.
an invention by tonghuix
Background
Candidates
Updated over 2 years ago. 1 hackers ♥️. 1 follower.
a project by dmacvicar
Hydrogen is a software drum machine and pattern editor. While it can export and play through MIDI, which is enough to play through my SR-16, it is not clear how one could record patterns and songs from Hydrogen.
Updated almost 2 years ago. No love. 1 follower.
a project by jctmichel
Project Description
Since it has been near impossible to collaborate with other musicians at SUSE during the pandemic, I was considering an alternative music project for this Hackweek with any musicians at SUSE who might be willing to join.
Updated 10 months ago. 8 hacker ♥️. 9 followers.