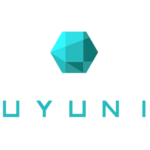 ---
a project by Etheryte
Project Description
Uyuni recently made the switch from Javascript to Typescript. Alas, the team has a very mixed bag of experience with the technology and we could use a way to get everyone up to speed quickly.
Updated 7 months ago. 4 hacker ♥️. 2 followers.
a project by lkotek
Project Description
Project aims to create tool for specific situations in which current cucumber testsuite used for Uyuni and SUSE Manager is too complex tool and, otherwise, in which manual testing is just still too much time consuming.
Updated 7 months ago. 1 hackers ♥️. 1 follower.