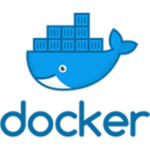 ---
a project by suntorytimed
Project Description
For quite some time I am providing a ResourceSpace container on Docker Hub. It is meanwhile pulled about 234K times but unfortunately still based on Ubuntu. Meanwhile I have updated the base to Ubuntu 20.04, but I would like to move it to openSUSE instead. With ResourceSpace 9.5 coming out soon I see a possibility of introducing this switch. Enno Gotthold also did a great job of packaging ResourceSpace on OBS, so this could be used as a starting point for the container.
Updated 9 months ago. 2 hacker ♥️. 2 followers.
an invention by digitaltomm
The current geekos install at http://geekos.prv.suse.net/search is not reachable for employees outside of engineering. We want to move it to the SUSE IT maintained EKS cluster to make it available for all.
Updated 9 months ago. 4 hacker ♥️. 5 followers.