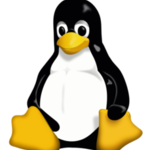 ---
a project by aplazas
The GPD Win is a Nintendo 3DS XL sized PC featuring a keyboard and gaming controls. Having openSUSE working on it would be great, unfortunately Tumbleweed doesn't work at all on it and Leap 42.2 is lacking many important features.
Updated over 2 years ago. 2 hacker ♥️.
an idea by mwilck
This idea was inspired by the recent discussion on the "talk" mailing list about the (in)security of the German ID card. The Chaos Computer Club and other researchers claim that the ID card is insecure. Actual attacks that have been demonstrated are based on keyloggers. Keyloggers might be the biggest security threat for Linux users at this time. Keyloggers are trivial to write for Linux and readily installable, and a keylogger with normal user rights may read root's password. One might ask "Why are we caring about local root exploits at all as long as users run stuff like sudo in X terminals"? Keyloggers can even read the input from devices like the Yubikey.
Updated almost 2 years ago. 3 hacker ♥️. Has no hacker: grab it!
an idea by mbrugger
The only Mediatek "hacker" board available is from 96 Boards [1]. Unfortunately up to now there is nearly no mainline support. Idea would be to improve this situation. The idea would be to get the pin-controller merged first and then hopefully most of the other stuff can be just added (fingers crossed...)
Updated almost 2 years ago. 3 hacker ♥️. Has no hacker: grab it!